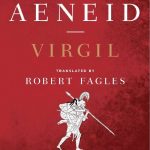 This epic was written during the days of Augustus Caesar. In fact, the emperor actually commissioned Publius Vergilius Maro to write a great epic for the Romans to rival Homer's.  Virgil was already a renowned poet in Rome, known for the Eclogues and the Georgics (odes to the country life).
Check out one of the Live Online Discussions!
Questions for our online discussions:
There is no need for you to answer every one of these questions. If you'd like, just zero in on a couple of them to think and write about. Or, simply make up your own!
[For Message Board, Scroll Below!]
Some Great Art Inspired By The Aeneid
Aeneas Meets Venus Disguised as Huntress (from Book One)…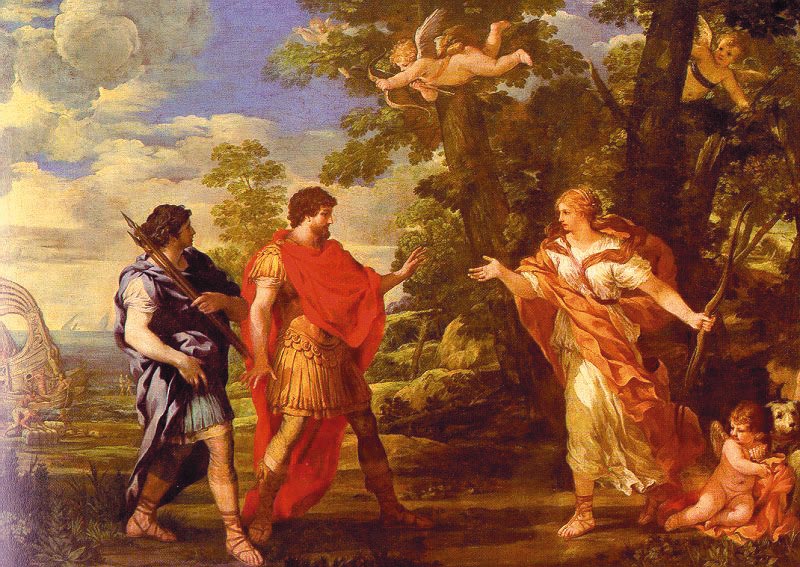 Dido Receiving Aeneas & Cupid (in disguise as the son, Ascanius)…