For June 2014: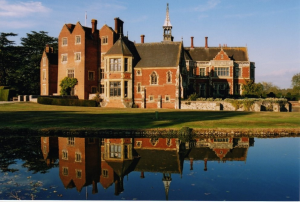 Brideshead Revisited 
by Evelyn Waugh
A list of details (which you don't really need to know) about Waugh are found here at The Guardian site. And an article about Mad World, a recent book on Waugh is here.
For our next meeting on June 23rd, read as much as possible of the novel, Brideshead Revisited. This is on Modern Library's list of the "100 Best Novels of the 20th Century."
From the back of the book:
1)Some consider this to be a novel about love, some think it is about family, and others the waning powers of the British aristocracy. Evelyn Waugh considered it to be a book about religion. Do you think it is only one of these things, or could it be about all of them?
2) Why does Sebastian carry a Teddy Bear with him wherever he goes? Find quotes which may illuminate this issue.
Some Great Online Helps:
Along with pages and pages of footnotes, this website explains the differences between the original and Waugh's revised edition of Brideshead Revisited.
The text of the 1st edition is found here:
http://www.kulichki.com/moshkow/WO/brajdshed_engl.txt
Read more about Et in Arcadia Ego, the Latin title of Book One, here:
http://en.wikipedia.org/wiki/Et_in_Arcadia_ego
---
Reading for Spring 2014: 
Canterbury Tales
by Chaucer
Great website on Canterbury Tales here. 
(Modern Library edition with the new translation by Burton Raffel) ISBN-13: 978-0812978452
For the first meeting in March, we will have the Prologue and Knight's Tale read. You can find an audio book of this very translation here at Audible.
April 21st: "General prologue" and "The Knight's Tale"
May 26th: "Wife of Bath's Tale" and "Clerk's Tale"
n.b. By the above, we don't mean that this is all you should read! Just that, at a minimum, we will discuss the above. Please let me know if you have a favorite that you would like us to add! But ideally, yes–do read the whole book.
The introduction in the book above has plenty of background info for us; but if you like to have even more resources, you can read about it here at The Wikipedia Entry.
Or here!
The Canterbury Tales Project, a site maintained by researchers of The University of Birmingham, in the heart of England.
---
by C.S. Lewis
September 17, 2015 ~ Cupid & Psyche (from Apuleius' Golden Ass)
To give ourselves some background for this novel by Lewis, we are reading the original Cupid & Psyche myth from Apuleius first. It was a story within a novel–yes!–one of the few novels surviving from the Roman era.  You can find this myth here as an excerpt from The Golden Ass by Apuleius. We discussed this on September 17th: 
Come on over at 8 pm (Eastern Time) — and come ready to discuss the following:
1)What is the myth all about?
2) What is the significance of the hiddenness of Cupid?
3) What does it show about envy?
4) Bring up your own ideas about this myth.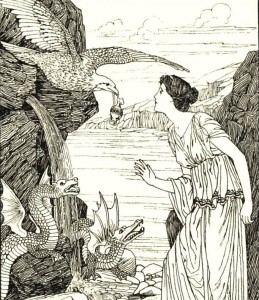 November 12, 2015 ~ Discussion of Lewis' Til We Have Faces
RESOURCES:
This is the first time I've led a discussion about this book, and only the second time that I've read the book; so, rather than come up with my own study guide, let's use this one that a C.S. Lewis Book Club made available on their website here. See the links in the left-hand column.  I took the club's study guide linked above and turned it into a PDF. Til We Have Faces Guide
Follow this link to listen to a lecture by Peter Kreeft.
Here is another great resource from Whitworth University.
and referring to the paperback Folger Library edition. You will be fine reading any of the many editions–or even read it free online. For information on membership in this online "book club" contact us here: info@summerlatin.org
---
And others such as…..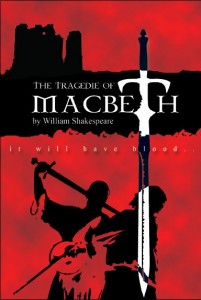 "Dante and Shakespeare divide the world between them- there is no third." ~T.S. Eliot
---
---