by Aeschylus
This is the only extant complete trilogy of Greek drama–it is one of the greatest works of literature to come out of the Golden Age of Athens.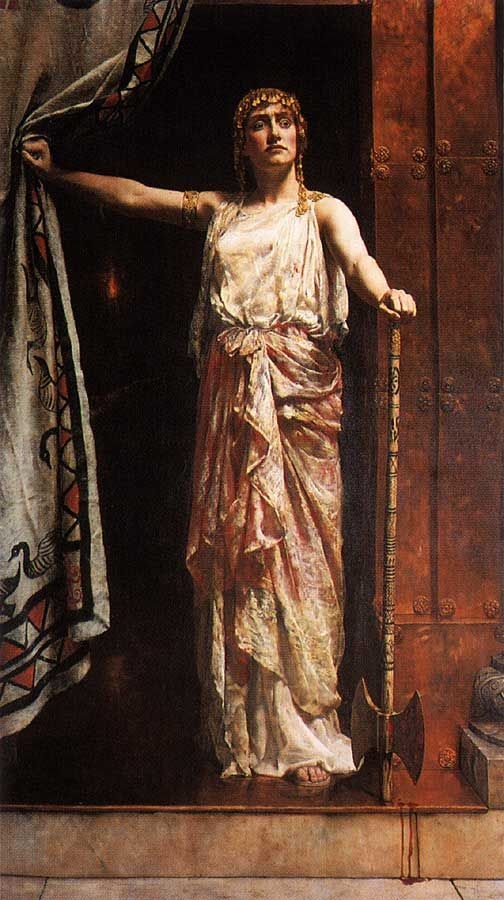 Reading Journal Notes (Discussion Questions, Etc.):
For Our live session discussing this work on March 22, 2016, CLICK HERE.
Clytemnestra,  After Having Done the Deed
---
OTHER RESOURCES
Check this out: The Oresteia in popular culture
And, as usual, Wikipedia has an excellent page on this work!  I especially like the summary of relevant links at the end.
VIDEO:
There are many videos of productions. Here's one that seems to be attempting to be as close to the original as possible (and yet be in English):

---
AUDIO:
I don't really recommend this audio version. To me its narration is not well done.  But if you want an audio version, you can acquire the audio book here: (translation by Ian Johnston)   http://www.audible.com/pd/Classics/The-Oresteia-Audiobook/B002VAA8OA/
The text of the above is found here, along with a very helpful intro by Johnston.