Starting a new cycle of reading the Classics!
Greek and Roman / Modern Literature
Fall 2019

First up:  From Achilles to Christ by Louis Markos – We will first discuss the Introduction, and throughout the year we will read the parts that illuminate the following books.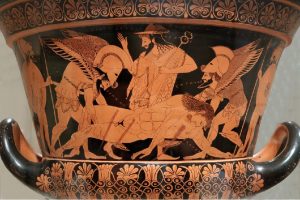 The Conversatio is a classics discussion club! If you have an interest in studying the classics with others, whether it be ancient or modern classics, please join us! And please note: Though most of us are homeschooling, if you are an adult who just wants to educate yourself, we'd love to have you.  We meet monthly "in the flesh" in the Charlotte area. It's possible that we will have an "online component" for those who live further away, as we have in previous years.
What in the world is a "conversatio?"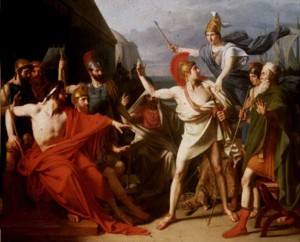 Yes, it is obviously the Latin for conversation–but is it just a synonym for discussion? The original term 'conversatio' meant something more akin to a "manner of life."  When you examine its roots it literally refers to a "turning together."  So we wish to turn ideas in literature around together, examining it from various angles–to help each other cultivate a thoughtful way of life, to the glory of God. We are literature amateurs (from the Latin: amator), meaning we love to read a book more that we love to analyze it.  It's still fun to do some literary analysis–but we don't want that to take over!  We get together to simply enjoy literature together and spur one another on. We like to point out passages that have stirred us and find out what the others think the main themes are, etc. That's about it.
We have a Christian (ecumenical) statement of faith, but only people who lead discussions are asked to assent to it. For others we just ask that you respect the fact that we are a group of Christians attempting to understand history and humanity together. This is not a forum for arguing about doctrines or beliefs (there are some other great places for that ;-).
C. S. Lewis ~ Til We Have Faces