---
Starting a new cycle of reading the Classics!
Greek and Roman / Modern Literature
Intro Webinar – tentatively planned for April 27th:  From Achilles to Christ by Louis Markos – We will discuss the Introduction.  (Throughout the year we will read the parts that illuminate the following books.)
The online session usually meets on the 4th Friday at 8:30 pm ET (google calendar below will be updated with details)….
April:  Introduction to the Classical Literature
May:    Southern literature: 
June:   (Starting anew with the Greek Classics) The Iliad by Homer
July:    Southern literature:                  
August:  The Oresteia  by Aeschylus
(No meeting in September, since we're starting up our online courses at the Harvey Center.)
October:    Southern or Modern literature
November:  The Odyssey by Homer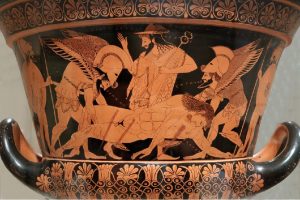 This is an online classics discussion club for members of The Conversatio! If you have an interest in studying the classics with others, please join us! And please note: if you are an adult who just wants to educate yourself, without children to enroll in our high school courses, we'd love to have you, too.
The annual membership fee is $50.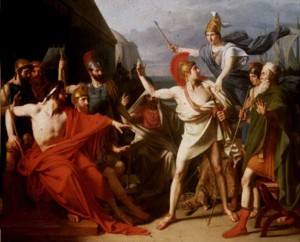 The Latin term 'conversatio' can mean anything from a "way of life" to "intimate conversation." When you examine its roots it literally refers to a "turning together."  So we wish to turn ideas in literature around together, examining it from various angles–to help each other cultivate a thoughtful way of life to the glory of God. We are literature amateurs (from the Latin: amators), meaning we love to read a book more that we love to analyze it.  It's still fun to do some literary analysis -we just don't want that to take over!  We get together online to simply enjoy literature together. We like to point out passages that have stirred us and find out what the others think the main themes are, etc. That's about it.
We have a Christian (ecumenical) statement of faith, but only people who lead discussions are asked to assent to it. For others we just ask that you respect the fact that we are a group of Christians attempting to understand history and humanity together. This is not a forum for arguing about doctrines or beliefs (there are some other great places for that). We meet once a month in a live online session using either Zoom, Wiziq or Skype.
Reading Schedule: See the calendar below for the dates and times of our online sessions.
Recordings of these discussions are available here for the members: Recorded Conversatios.